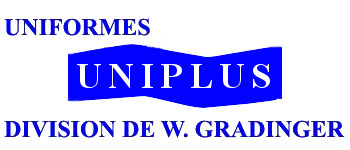 CONTACT
FRANÇAIS
EMBROIDERY


Make sure your corporate image is visible! Our in house embroidery department can custom design crests featuring your corporate logo, and employee name crests that will help you stand out. We also make personalized caps and polos, always popular during corporate events and sporting activities.
3985 Notre Dame Ouest, Montreal, Quebec, H4C-1R2 Tel: 514-932-3353, Fax: 514-932-0799
Copyright © 2016 W. Gradinger Ltée.
All rights reserved.